Centre for Excellence in Project Management (CEPM) formed in 1992 is the foremost training and consulting organisation in India in the field of modern Project Management.

CEPM was established to address Adesh Jain's vision of providing an effective platform to manage business changes and its transition processes. He was confident that more and more companies will orient their operations using project management methodologies and that project management will become a high growth field in the 21st century.

CEPM's experience in delivering consultancy, training and PM software solutions is highly rated by industry. CEPM provides project management training via in-company and public seminars and supports both critical path and critical chain based enterprise-wide project management solutions.

CEPM is a leader in training professionals in the effective use of PM tools such as Sciforma's Project Scheduler and Communicator and Microsoft's MS Project.
About Adesh Jain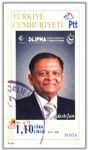 In 2010, the Government of Turkey honoured Adesh Jain by releasing his postal stamp in recognition of his contribution in promoting Project Management in Turkey as well as at a global level.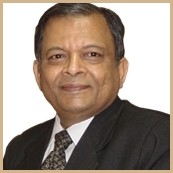 Mr. Adesh Jain is a visionary leader shaping the project management profession globally. He holds B.Sc., B.E. in Electrical Engineering from Indian Institute of Science, Bangalore in 1965 and Masters of Engineering in Control Systems from Canada in 1967.

In 1978 at the age of 33 he headed one of the divisions of BHEL. He worked in North America in Artificial Intelligence and supercomputing. On his return to India in 1973, he joined Bokaro Steel and was responsible to bring process control automation.

In 1975 he joined Bharat Heavy Electricals Ltd. (BHEL) and in 1978, became the Head of one of the divisions of BHEL.

In BHEL he was the main architect of BHEL's well known Integrated Project Management System(IPMS) which integrated technology with operations having multiple different SOPs.

In 1982, he became the Chairman of Heavy Engineering Computer Group (HECG) comprising of PSUs under Ministry of Heavy Industry.

Currently, he is Chairman of the International Institute of Projects and Program Management (i2P2M) which has set a new benchmark in executive education through it's International Executive Diploma in Project Management (I/EDPM).

Mr. Jain holds numerous distinctions. Some of them are:
The former Petroleum Minister, Dr. M Veerappa Moily referred to him as the 'Bhishma Pitamah' of project management in December 2013.
His book titled 'Assorted Thoughts on Project Management' was released by Hon'ble ShriNitin Gadkari in December 2014.
He was conferred the prestigious 'Lifetime Achievement Award' by Hon'ble Shri Rajiv Pratap Rudy, on December 8, 2014 for his far reaching 20+ years contribution in building a project oriented India.
He was Independent Director of NTPC Ltd. from 2009 - 2012.
Was member of the high powered task force set up by Government of India for fixing the targets for the major Central Public Sector Enterprises from 2006 to 2012.
Is Honorary Chairman of the China Construction Project Management Committee (CPMC).
Was the Founding President of Project Management Associates (PMA), a not for profit registered society and the national association of project professionals in India in 1993. With has dedicated service he built PMA to a powerful National Association from scratch as it's Honorary President till 2014 when he resigned to take up other challenges.
He was the President of the Swiss registered, non-profit International Project Management Association (IPMA) which has membership from 68 countries worldwide from 2005-2006 and then Chairman of IPMA Council of Delegates from 2007-2008. Till date, he is the only non-European person to be elected as President of IPMA and Chairman, IPMA CoD since IPMA was formed in 1965.
Was President of International Construction Project Management Association (ICPMA), Switzerland.
Is a Member of the Advisory Board of the International Cost Engineering council (ICEC) which has members across 100 countries.
Has published over 40 papers on varied aspects of portfolio, program and project management.
He was invited twice by NASA in their PM Challenge in 2010 and 2012 and he spoke on 'Breaking boundaries: the key to innovation' and 'Awakening project consciousness through stakeholders alignment', respectively.